THE REFURBISHMENT PROCESS
Rebuilt for the long haul.
Our pre-owned equipment looks and performs like new.
That's because every machine undergoes a thorough 100-point inspection, refurbishment and detailing process to offer you the most reliable equipment for half the cost of a new one.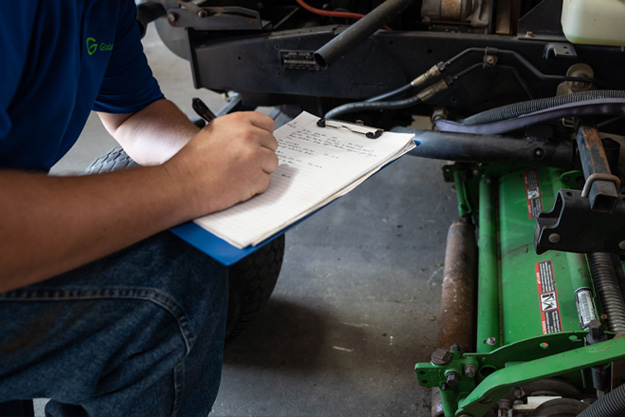 Step 1: Initial 100-Point Inspection
Each machine receives a full diagnosis for form and function.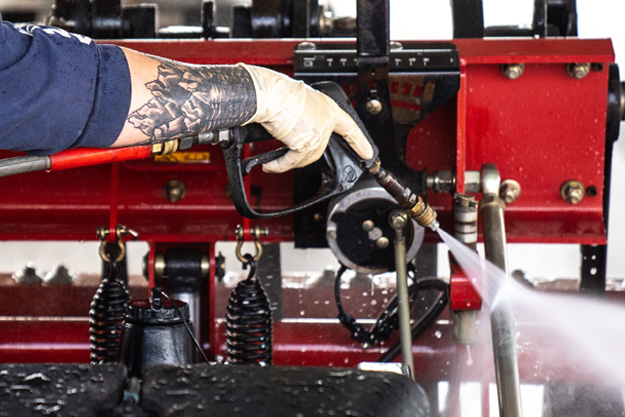 It's then washed with a high-pressure ESD Waste2Water solution, which removes all dirt, grease and grass while protecting the environment from run-off.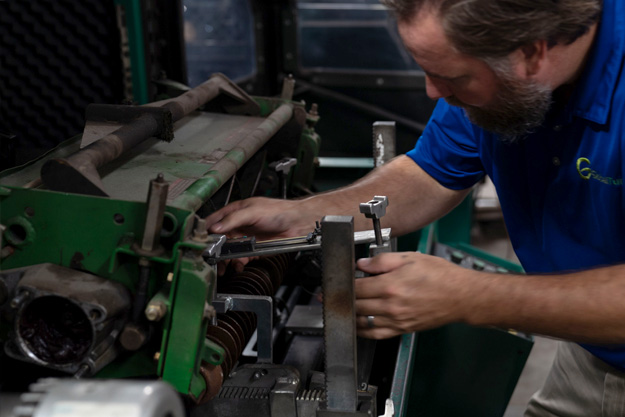 Our skilled service technicians recondition each machine and customize it based on needs.
New oil, fuel and hydraulic fluid

New oil, fuel, air and hydraulic fluid filters

New spark plugs

New bearings and seals

New or sharpened reels, bed knives and rotary blades

New tires and hoses
New cowlings, grip tape, hoods and seats

Sharpened blades

Replaced accessories

Set cutting height

Lubricated parts

Detailed machine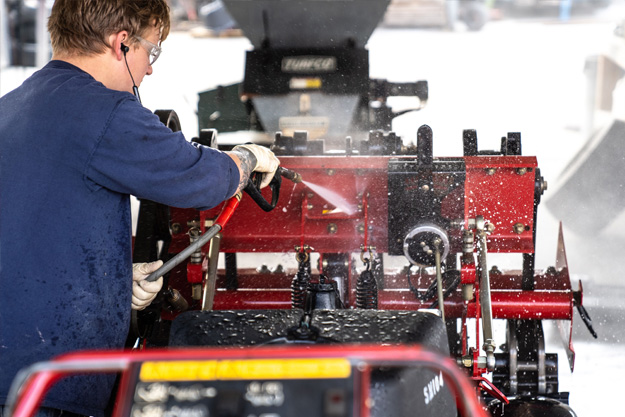 The machine goes back through the ESD Waste2Water wash for a full detail.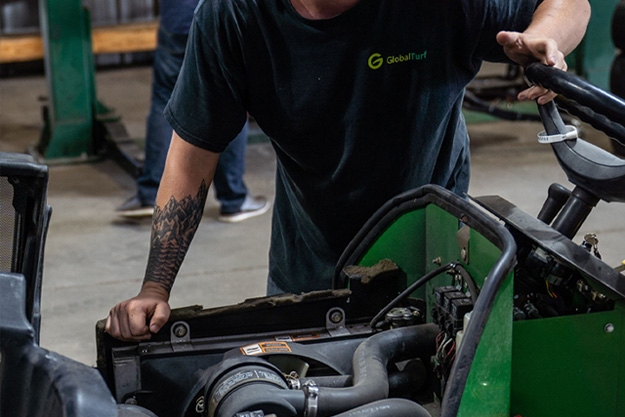 Step 5: Quality Control Inspection
Our service manager inspects the entire machine, inside and out, to ensure it meets our certified Ready to Ship Standards.
All machines receive an extensive inspection, including:
Starter, key switch, excessive noise or knocks, excessive smoke, smooth idle, throttle cable, muffler, and fuel lines
Warning lights, fuses, headlights, taillights, brakelights, battery cables, and battery test
Hoses, fittings, lift cylinders, steering cylinder, reel/deck motors, wheel motors, and other hydraulic motors
Reel life, frame, shields, deck spindle bearings, reel bearings, lift arm bushings, rollers and bearings, basket rollers, caster wheels and bushings, anti-scalp rollers/bearings/shafts, groomer bearings and blades, roller brush bearings/shaft/belts, reel drive belts, groomer drive belts, and height adjustment
Reel/deck lift and lower, blades/reels engage and disengage, backlap switch, seat switch, hour meter, parking brake, brakes, steering, forward and reverse speeds, temperature gauge, fuel gauge, drive belts, drive shaft, power take-off, wheel bearings, tie rods, radiator screen, coolant tank, water pump, and all-wheel drive system
Tire condition, rims, frame, hoods and covers, seat, and decals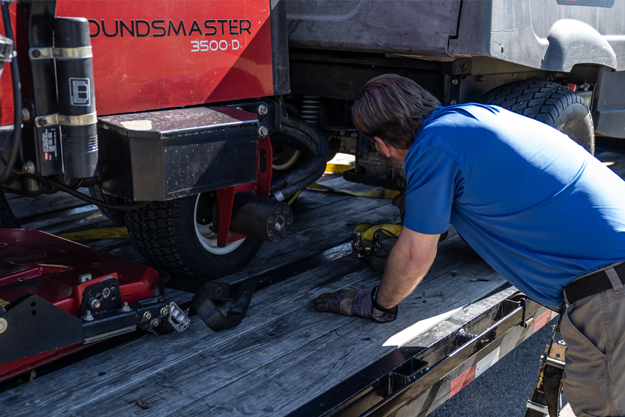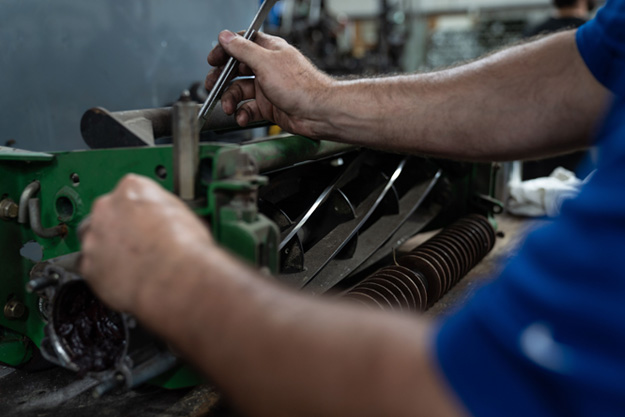 Step 7: Worry-Free Guarantee
All pre-owned machines include a 90-day major parts warranty, plus the option for an extension, to ensure full satisfaction.
We source only the best used machines from across the country and recondition every part to look and perform like new.