A visit to Global Turf is worth the trip. 
Come see our 35,000-square-foot showroom and 8,000-square-foot sales and service center, The Mower Shop.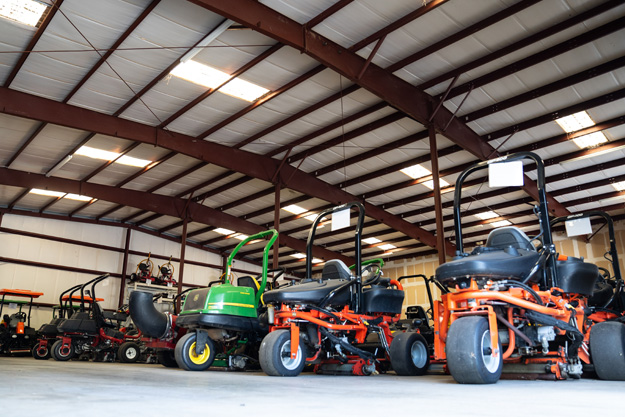 While you're here, you can:
Tour the facility

Meet the team, and see our service in action

Get a closer look at our refurbishing process

Test drive turf equipment

See 250+ pieces of pre-owned equipment that looks and runs like new, for half the price
Did we mention we're also 30 minutes from the nation's No. 1 beaches and Busch Gardens Tampa, and about an hour and a half from Walt Disney World Resort and Universal Studios? 
We're confident that you'll leave Global Turf with the best equipment, service and prices you love - so much so, that we'll help fund your visit.  
Make arrangements to see us, and we'll deduct the price of your coach-class airfare off your first purchase.