GOLF, SPORTS TURF, AND LANDSCAPING RENTALS
Call to place a rental order
Downed equipment doesn't mean the grass stops growing — you've got to keep going. We have quality rental equipment to keep you up and running. We're backed by the largest upgraded fleet of landscaping equipment in the southeast U.S., with allied equipment including:
Aerators
Blowers & Vacuums
Fairway Mowers
Greens & Tee Mowers
Greens Rollers
Rotary Deck & Rough Mowers
Sprayers
Top Dressers & Material Handlers
Tractors with Turf Tires
Trap Rakes
Trim & Surround Mowers
Utility Vehicles
Verticutters
We know that when your equipment breaks down, you need a rental to replace it ASAP. We deliver our rentals using the strongest loading equipment and shipping materials. We promise to protect your purchase and deliver what you want, where and when you need it.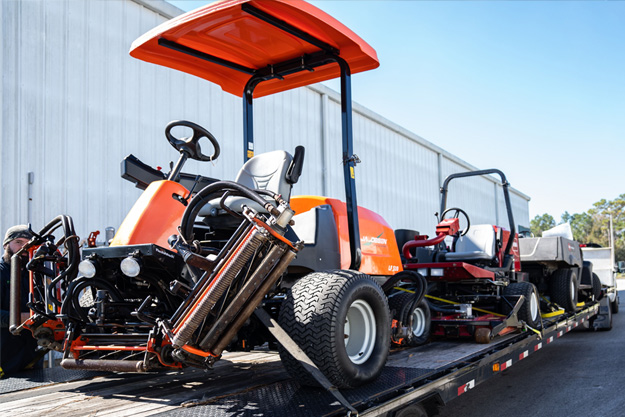 Get a custom rental quote
Order your rental equipment today. Fill out the form below or give us a call at 1-844-GTE-MOWS to get started.